30 years in the making ...
Perfect for every seder table ...
"Rare to find something both scholarly and fun!"


What!? The result of a quest by two friends passionate about Judaism, Passover and languages, this book shows translations of the Seder's Four Questions into hundreds of languages spanning the globe: Jews from Uganda to Uzbekistan, aboriginals in Australia, Eskimo Bishops, Maori from New Zealand, experts of important ancient languages and sign languages.

Seder puzzles and games Make a multi-cultural seder like none you've ever experienced. Kick up the Four Questions another notch! Fun seder games that entertain and educate. Images and drawings from 120 countries, as well as fascinating information about the languages, speakers and translators. CD has recording highlights and quizzes. DVD shows 4 Sign Languages, the full set of recordings, quizzes, games and much more.

A World tour Learn about languages spoken by millions of people, and languages spoken only a handful. Native Americans, African, nearly forgotten languages of Jewish heritage, ancient, invented – the sounds of all humankind, all asking the same questions. You want the Ma Nishtana in different languages? We got it! Ma Nishtana in Chinese, Ma Nishtana in Arabic. Yes. The Four Questions in Russian or Portuguese or many variants of Hebrew. It's an incredible collection of multi-lingual Four Questions: a modern Jewish Rosetta Stone.

Living languages:
Zulu, Ladino, Judeo-Iraqi, Ukrainian, Navajo, Xhosa, Chinese, Yiddish, Mongolian, Mayan – and Mandarin transliteration.
Ancient languages:
Egyptian Hieroglyphics, Akkadian, Latin, Phoenician, Ancient Aramaic. Parodies and constructed languages galore:
Klingon, Hebrew Semaphore, Lawyerese, Hebrew Pig Latin, Shakespearean, Tolkien's Elvish, Na'vi, Twitter, Ubbi Dubbi, Valley Girl, Rap, Reggae!
A great collection of funny translations of the Passover Four Questions.


What readers have said "Awesome" "A Hoot" "Astounding" "The book was a spectacular HIT" "Hysterical treat" "Beautiful" "Wonderful Freylach" "Must be the BEST VALUE ever" READ CUSTOMER REVIEWS

A unique and fun gift book — the most languages ever in one book ...
the most multicultural book you've ever seen.


See an amazing school project One Hebrew school developed a school-wide project based on The Four Questions. Each class learned a language, then performed it while dressed in creative costumes. WATCH A 2 MINUTE VIDEO Inspire your school ... Inspire your kids!



FREE PASSOVER NEWS ALERTS Get cool ideas to juice up your seder – new fun songs to add – great recipes – games and puzzles to play. We WON'T share your email address with anyone.
JUST CLICK HERE and PRESS SEND

Email this page to a friend:
The most engaging book to hit your Seder table
Transform your Seders
300 Ways to Ask the Four Questions
will enliven your Passover Seders with creative new material; fun and games; connect your children to their family's genealogy; relate to current events; read funny parodies; hear chants of the Four Questions from around the world.
How can I use this? Share the feel of a seder in Poland or Portugal, or what an African click language sounds like, or how Shakespeare (or a Valley Girl) would have asked the Four Questions, or whether they could be asked in Klingon. Learn a chant. The parodies alone are great fun: Do one of the Raps!
Suggestions for your Seder 4Qs
– Give a translation to each seder participant - pass the book around.
– Read (or play) a new translation each year.
– Illustrate your family's genealogy: Grandparents from Ukraine or Hungary? Play those translations.
– Illustrate all participants' genealogies: find out where each person's ancestors came from & post those translation around the room.
– Use the Polish 4Qs to enlarge the commemoration of the Warsaw Ghetto uprising, which started on the first night of Passover, 1943.
– You're on a ship in the Mediterranean. Act out the Four Questions using Hebrew Semaphore.
– Show or play the authentic Egyptian Hieroglyphics to connect to the time and place of the Exodus.
– Read the African languages and relate Nelson Mandela's struggle to win rights and freedom. Play Mandela's native click-language Xhosa.
– Use the special chants of the Four Questions to explore the history of Jews living in Uzbekistan, Libya, Yemen, Bulgaria ... What was life like, how long did they live there, where else have Jews traveled?
– Learn one of the Raps. Sing the Reggae!
Customs Explore Passover customs from around the world, using multi-cultural connections to the translations.
Gimme more SedersForYou.tripod.com has cool Seder ideas; innovative ideas to engage the mind and body; novel, inspired and enthusiastic fun.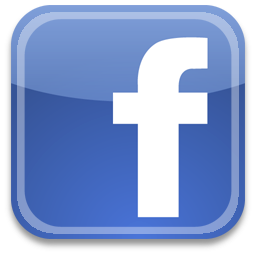 Like us on Facebook / Share your thoughts
Calendar help When is Passover?
Passover 2016 begins Friday evening, April 22
Passover 2017 begins Monday evening, April 10
Passover 2018 begins Friday evening, Mar 30
Passover 2019 begins Friday evening, April 19
Passover 2020 begins Wednesday evening, April 8
Passover 2021 begins Saturday evening, Mar 27
Passover 2022 begins Friday evening, April 15
Home | Samples | Add'l Translations | Reviews & Talks | Contact Us | Buy Online
DVD & CD FAQ | Corrections | Book the Speakers | About Us

© Copyright Spiegel-Stein Publishing