| | |
| --- | --- |
| | AMAZING SCHOOL PROJECTS |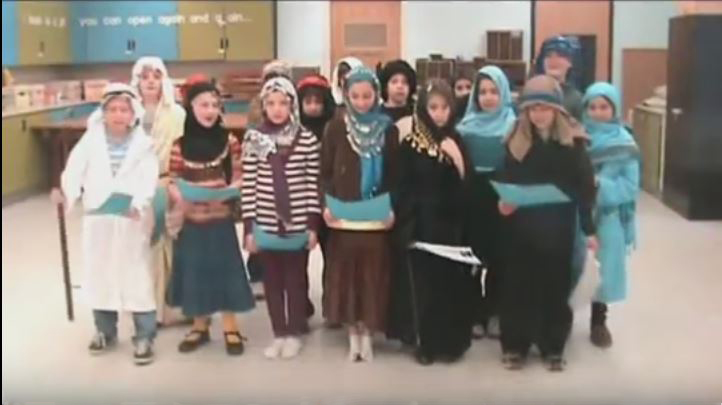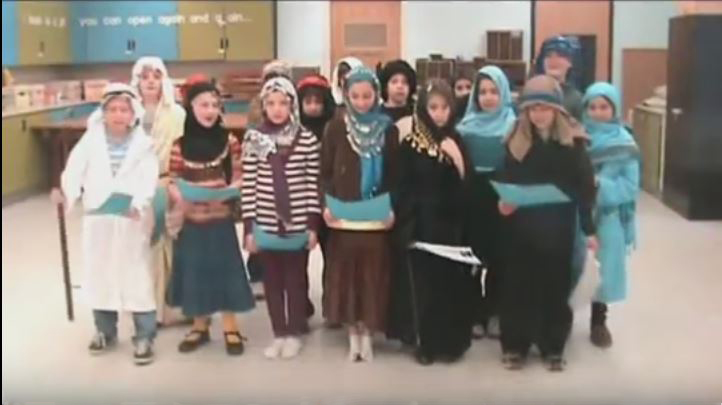 Click image to start video
If video doesn't work for you, see the same clip on Youtube:
Fun with Seder's Four Questions #1 - Amazing school-wide Project
Have your kids learn one of the languages, dress them up to represent that country! Beards, canes, suspenders, country flags — you name it — Let your imagination run wild.
We also uploaded another incredible video: a four-language, simultaneous, multi-modal recitation of the Four Questions, done by a Day School in Troy, NY. Get inspired! Check it out here.
© Copyright Spiegel-Stein Publishing