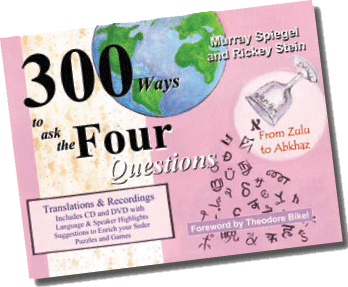 The most engaging book to hit your Seder table
A uniquely entertaining & educational resource – the most multicultural book ever! 300 Ways enlivens your Seders with creative new material, games, parodies and chants from around the world.
Reader raves
"HOLY MOLY!!"
"Simply AWESOME"
"More AMAZING than I imagined"
"COULDN'T STOP LAUGHING at our seder"
"Our kids SNUCK IT TO SCHOOL in their backpacks"
"Finally, a seder where I won't bring a potted plant"

Stats
325 languages; 22 Ancient languages, 31 Native American languages, 4 Sign Languages, 40 parodies & constructed languages.
Every language of Jewish heritage.
Samples
Ancient Egyptian From Exodus time!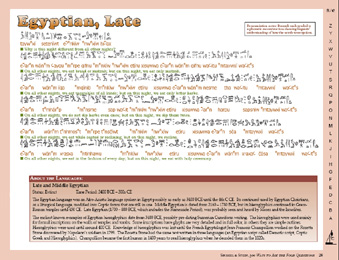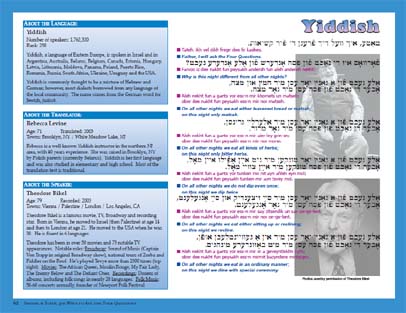 Yiddish
Ladino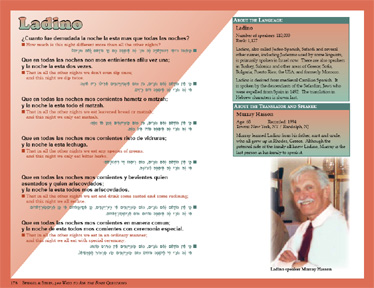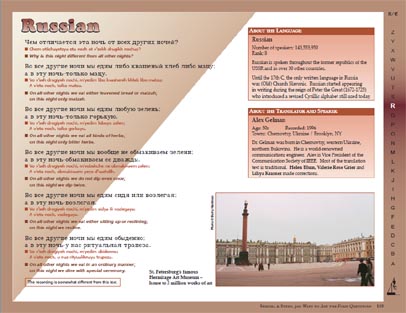 Russian
Chinese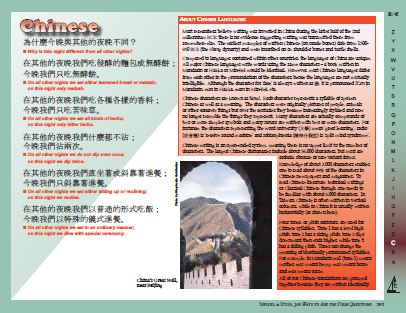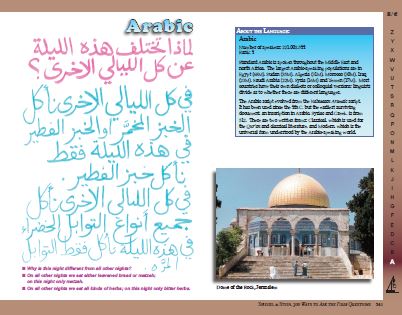 Arabic
Valley Girl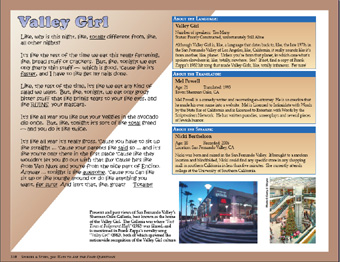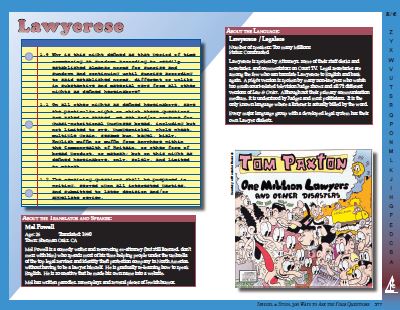 Lawyerese
Klingon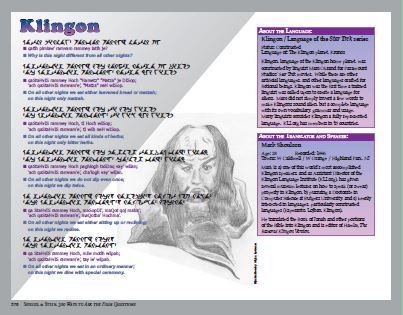 Shakepearean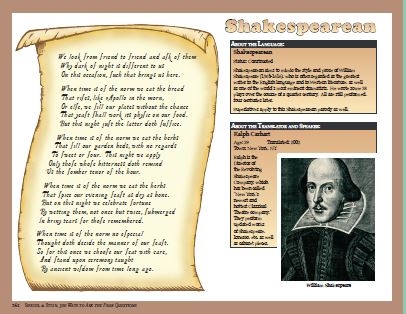 Shopping cart No Paypal account needed NOTE: For faster shipping (if close to Passover) click here now.
Item
Price
Description
Click Cart
Shipping
(US only!!)


4Q-S
$39.95
300 Ways book
[quant: 1]
$6

4Q-2+
$35.00
300 Ways book
[Sale! 2 or more]
Fewer than 2 is invalid
$9.5

4Q-Inscr
$39.95
SS
Ship Surcharge: Non-US orders
Don't use without contacting us first
Contact
for Non-US orders
Foreign orders For 1 book, Canada: select 19 SS units; all other countries: select 27 SS units. Contact us for faster delivery options
© Copyright Spiegel-Stein Publishing